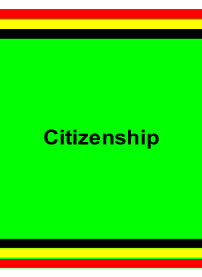 To him that have an ear, let him hear, for the time is at hand, get citizenship fast!

John 3:20-21
20 For every one that doeth evil hateth the light, neither cometh to the light, lest his deeds should be reproved.
21 But he that doeth truth cometh to the light that his deeds may be made manifest, that they are wrought in God. (KJV)
Rev 13:4-9
4 And they worshipped the dragon which gave power unto the beast: and they worshipped the beast, saying, Who is like unto the beast? who is able to make war with him?
5 And there was given unto him a mouth speaking great things and blasphemies; and power was given unto him to continue forty and two months.
*(the 3 ½ year Jesus walked the earth)
6 And he opened his mouth in blasphemy against God, to blaspheme his name, and his tabernacle, and them that dwell in heaven.
7 And it was given unto him to make war with the saints, and to overcome them: and power was given him over all kindreds, and tongues, and nations.
8 And all that dwell upon the earth shall worship him, whose names are not written in the book of life of the Lamb slain from the foundation of the world.
9 If any man have an ear, let him hear. (KJV)
John 18:36
36 Jesus answered, My kingdom is not of this world: if my kingdom were of this world, then would my servants fight, that I should not be delivered to the Jews: but now is my kingdom not from hence. (KJV)
John 18:37
37 Pilate therefore said unto him, Art thou a king then? Jesus answered, Thou sayest that I am a king. To this end was I born, and for this cause came I into the world, that I should bear witness unto the truth. Every one that is of the truth heareth my voice. (KJV)

*(Truth- one part: the Kingdom of GOD and its' authority)
Rev 18:4
4 And I heard another voice from heaven, saying, Come out of her , my people, that ye be not partakers of her sins, and that ye receive not of her plagues. (KJV)
*(John 3:20 come out of this world system that is not of GOD's Kingdom, but GOD's Kingdom is operating now in the saints living on earth)
Rev 6:9-11
9 And when he had opened the fifth seal, I saw under the altar the souls of them that were slain for the word of God, and for the testimony which they held:
10 And they cried with a loud voice, saying, How long, O Lord, holy and true, dost thou not judge and avenge our blood on them that dwell on the earth?
11 And white robes were given unto every one of them; and it was said unto them, that they should rest yet for a little season, until their fellowservants also and their brethren, that should be killed as they were, should be fulfilled. (KJV)
Luke 4:43
43 And he said unto them, I must preach the kingdom of God to other cities also: for therefore am I sent. (KJV)

Rev 11:18
18 And the nations were angry, and thy wrath is come, and the time of the dead, that they should be judged, and that thou shouldest give reward unto thy servants the prophets, and to the saints, and them that fear thy name, small and great; and shouldest destroy them which destroy the earth. (KJV)
Healing
Luke 9:11
11 And the people, when they knew it, followed him: and he received them, and spake unto them of the kingdom of God, and healed them that had need of healing.(KJV)

Luke 9:2
2 And he sent them to preach the kingdom of God, and to heal the sick.(KJV)


Luke 10:9
9 And heal the sick that are therein, and say unto them, The kingdom of God is come nigh unto you. (KJV)
Provision
Matt 6:31-34
31 Therefore take no thought, saying, What shall we eat? or, What shall we drink? or, Wherewithal shall we be clothed?
32 (For after all these things do the Gentiles seek:) for your heavenly Father knoweth that ye have need of all these things.
33 But seek ye first the kingdom of God, and his "righteousness"; and all these things shall be added unto you.
34 Take therefore no thought for the morrow: for the morrow shall take thought for the things of itself. Sufficient unto the day is the evil thereof.(KJV)

*( righteousness to do right and not use GOD's grace and mercy to keep doing evil, because of HIS forgivness)
* I am not adding to the word of GOD, just making notes for study of thought.
Now you need to find out about the Kingdom of GOD